We create interactive experiences allowing groups of all ages and backgrounds to visualize their own knowledge in order to build both individual and collective power, develop connections within their communities, and think beyond the expected.
KATIE HARGRAVE and BRETT HUNTER
We use tools from socially engaged art and community organizing to bring folks together within our projects and to support community organizations.
We create publications using interviews and community-sourced content to share skills and knowledge amongst partners.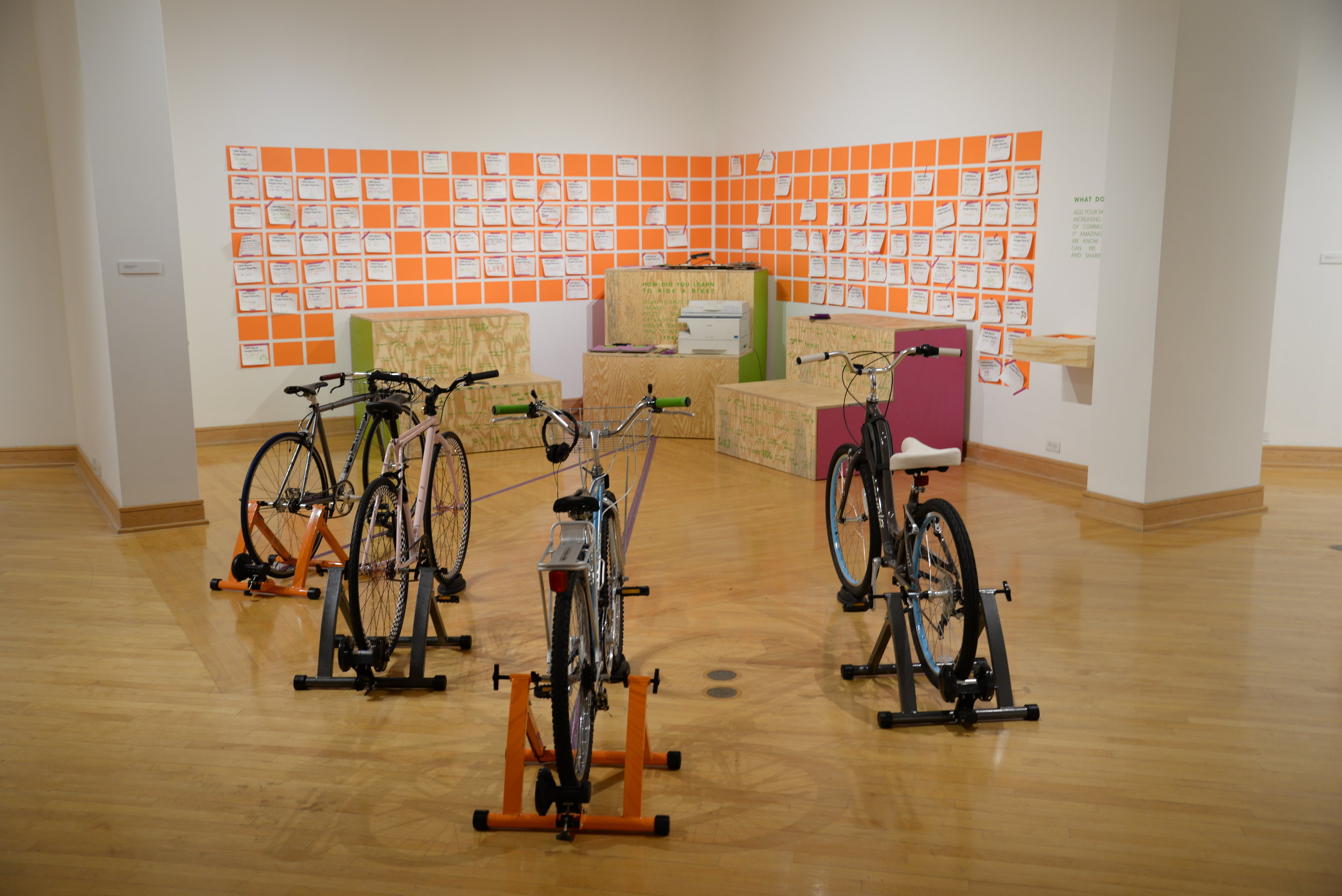 Interactive elements both in galleries and public space create opportunities for people to participate in our projects.
We are responsive to dynamic environments and create curious objects that allow for the process of working through complex problems to be made visible.
We make bike-friendly systems that allow us to deploy our projects on the go.